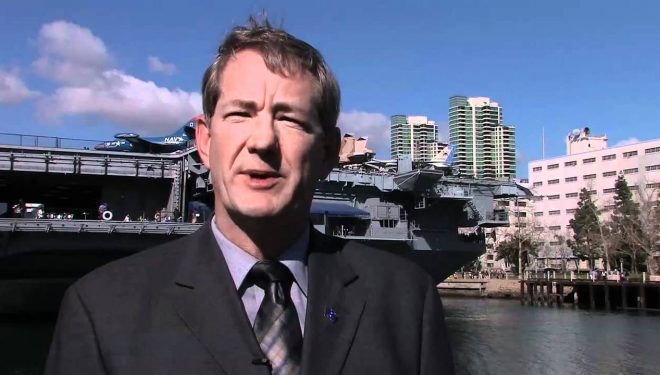 Please join us for the gradu- ation of REBOOT Workshop Class 73 sponsored by The May and Stanley Smith Charitable Trust on Friday May 1, 2015 from noon. to 1 p.m., at our headquarters in the Point Loma Nazarene University building located in Mission Valley at 4007 Camino Del Rio South, San Diego CA 92108.
A reception will follow the graduation ceremony.
This month's keynote will be delivered by RADM (Ret) Len Hering. Admiral Leendert "Len" Hering Sr. (U.S. Navy, retired), is a prominent military and civil- ian sustainability leader with a broad background in energy and environmental issues.
Hering's passion in sustain- ability is educating people on the dangers the future holds without taking responsible ac- tions to secure the nation's energy independence and to preserve water, air quality and other resources.