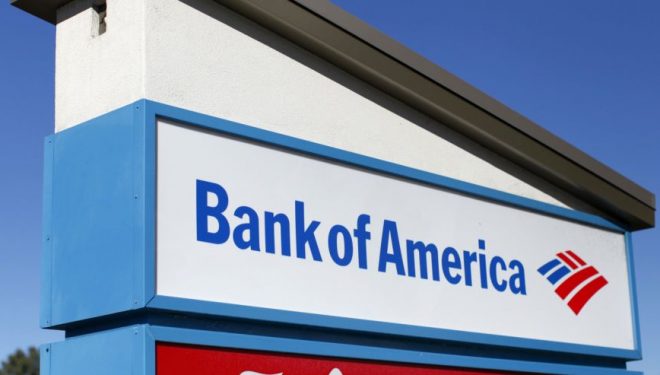 In 2013, Bank of America (BAC) launched a free educational platform called "Better Money Habits," furthering their commitment to help people understand more about their money. This year, as part of an initiative for Veteran's Day, they incorporated content specifically directed towards military servicemembers.
Developed in partnership with non-profit Khan Academy, BetterMoneyHabits.com is a part of Bank of America's "comprehensive, enterprise-wide effort to support servicemembers that includes hiring, employee support, volunteerism and philanthropy," per the program. Through this effort, they have hired nearly 10,000 Veterans since 2012, according to Lewis Runnion, the military affairs public policy director for Bank of America Merrill Lynch.
Runnion, a Veteran who served in the U.S. Army and Army Reserve prior to joining Bank of America Merrill Lynch in 2008, said that through this initiative with Veterans, "we became keenly aware that there are specific challenges that military servicemembers face when they make the transition from military to civilian life."
"I think most of America focuses on 'let's get them a job and they'll be fine,'" Runnion said, "[but] that's just not the case—that's step 1 in transition."
Step 2 is financial stability and education, which is where the new military content of Better Money Habits comes in. Through research and interviews, Bank of America put together a section on transitioning from military to civilian life that contains videos, infographics and articles on topics such as money management, taxes, car buying, loans and retirement plans.
To ensure that the content was reliable and relatable to servicemembers, Bank of America worked with the Wounded Warrior Project, REBOOT, Student Veterans of America, the U.S. Department of Veterans Affairs and the Bank of America employees in the Military Support and Assistance Group (MSAG). An ongoing advisory panel of Wounded Warrior Project and MSAG group members review resources and give feedback so that the material remains relevant to what servicemembers really need.
Runnion believes this panel is invaluable, because "It's vitally important to have people who have gone through these scenarios come in and give their own personal perspective. Without having users who have been there and experienced it, sometimes we just miss what's important to the user."
Infographics such as "Understanding Civilian Retirement Plans," videos about "Getting a Car After the Military" and "How VA Home Loans Work" and many other resources are readily available for anyone to access on the website. Bank of America encourages the military community to not only visit BetterMoneyHabits.com, but also to distribute this content throughout their own networks.
"In our overall support of military servicemembers—through our philanthropic efforts and our hiring efforts and our community engagement—we think this tool is the next step in helping those servicemembers transition. We hope to continue to grow this content and get feedback from servicemembers on how we can improve it," said Runnion.
The initial set of military-relevant content is currently live, and you can look for additional resources that will launch in January 2016.