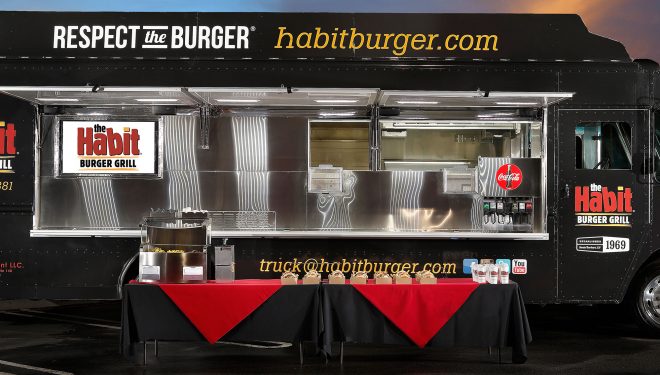 In celebration of National Burger Month, we're taking our state-of-the-art Habit Trucks on the road throughout San Diego county! Check out where we're serving up our award-winning Charburgers below.
Enjoy an award-winning Charburger, fries, and a drink for only $5.
100% of our sales will go back to charity.
We are benefitting Reboot, a San Diego-based organization dedicated to helping veterans adjust to civilian life.
TRUCK TOUR DATES
Monday, May 16th – Care Ambulance 11:30am – 1:30pm: 977 Candida St. San Diego, CA 92126
Sunday, May 22nd – North Coast Church 4:15pm – 6:30pm: 2405 North Santa Fe Ave. Vista, CA 92084
See you there!