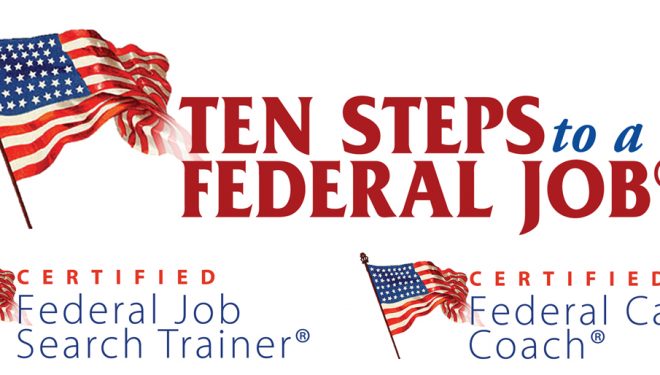 The federal government, which offers some of the best jobs, pay and benefits in the United States, is hiring veterans. If you follow the Ten Steps to a Federal Job below, you could increase your odds of getting hired.
Despite all of the economic uncertainties that Americans are facing, the US added 146,000 jobs in November, with thousands of civil service jobs open to applicants, according to a recent examination of the USAJOBS federal employment database.
The current status of federal hiring is misunderstood by many veterans. "The sad truth is that government jobs are frozen." So writes a disgruntled – and misinformed – job seeker. "The only way to get a government job is to join the Army. The government is not hiring."
Yes, it's true that thousands of veterans are competing for federal jobs, and there's lots of gloomy news affecting the jobs economy these days: the "fiscal cliff," gaping budget deficits, Europe's troubles, military drawdowns, some agency freezes, and a still-tentative recovery. So it's not surprising that many professionals are feeling discouraged about their job prospects, even with that most dependable of blue-chip employers: Uncle Sam.
But it's also true that there is no overall broad freeze on government agency hiring at the moment; on any given day there are likely to be thousands of jobs available. From a Resume Place survey of job postings at just a few of the larger federal departments this week, here are the facts: Homeland Security had 368 openings posted on USAJOBS. The Department of Agriculture advertised 463 jobs. Health and Human Services was looking to fill 766 positions. Veterans Affairs sought to hire 3,237; civilian job openings at Defense numbered 4,602 (including 2,359 Army Civilian jobs – even though there were rumors of a hiring freeze).
With the myth of a federal job freeze put to rest, the question remains: How do veterans go about navigating the byzantine government application process to secure a job offer?
We recommend that you utilize the following Ten Steps to a Federal Job:
Focus the Federal Job Search
Networking Success
Target Top Accomplishments
Find the Perfect Job Announcement
Identify Keywords
Master the Federal and Electronic Resume
Conquer the KSAs and Questionnaires
Apply for Jobs with USAJOBS
Make Sure to Follow Through
Interviewing 101