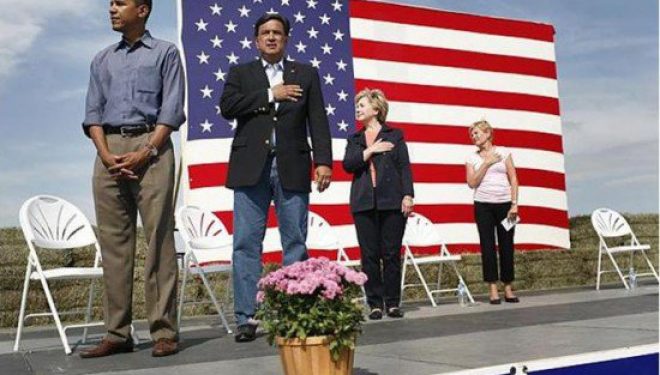 In last week's three-hour Republican presidential debate the word "veteran" was mentioned a grand total of two times. While our nation faces many pressing issues from domestic job growth to income inequality, veterans need to hear more than the utterly useless: "I'll take care of our vets." Although this is not a problem of the Republican Party alone, few presidential candidates have said more than 15 seconds of fluff at the end of an interview response or campaign speech.
Despite the absence in the Republican debate, candidates have offered some insight about how they would fix the Department of Veterans Affairs. In late August, Jeb Bush released a VA improvement plan that promises to streamline a Web-based scheduling system, increase veterans' treatment choices, and expand protection for whistleblowers. More recently, Ben Carson took a different approach, suggesting that instead of improving the current system we should eliminate the VA altogether.
While these statements are far more helpful than the generic "support our vets" tag line, few speeches or press releases contain rhetoric about one of the most important aspects of a veteran's life: transition out of the military. While the physical and mental health of veterans should always be our first concern, a successful transition from active-duty service to civilian life should follow shortly thereafter.
Our current military transition program, the Transition Assistance Program, exists to "assist discharged military personnel in finding a rewarding long-term career path." The program includes transition counseling, resume writing skill workshops, interview preparation lessons and community networking resources. In 2012, the Department of Labor redesigned the TAP, creating the new online Transition Goals, Plans, Successes program aimed at providing more personalized outcome-based transition services.
The big question our future politicians face is if the program actually works. Are veterans really receiving proper assistance to find and sustain successful civilian jobs? According to Labor Department reports, servicemembers who use TAP services are more likely to find a job in the civilian sector than those who do not. However, the amount of unemployed and homeless veterans in the U.S. raises some red flags.