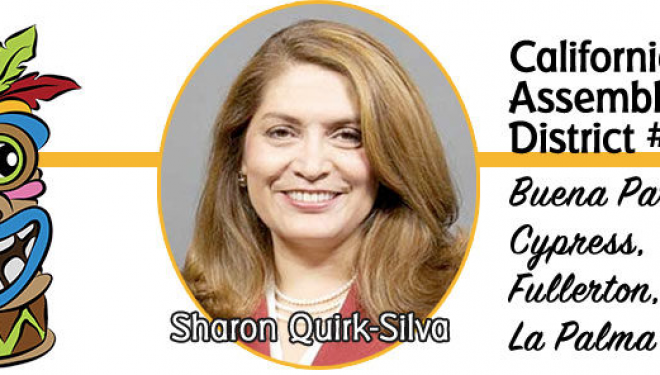 California is home to approximately 1.8 million veterans, of which 170,000 are female. For various reasons, women veterans are less inclined to seek needed veterans benefits than are their male counterparts.
Assemblywoman Sharon Quirk-Silva (D-Orange County), principle coauthor of Assembly Bill 296 (AB 296), announces that the bill passed the Senate Committee on Veteran Affairs with bipartisan support.
AB 296 will create a task force within California Department of Veteran Affairs (CalVet) to study the health of California's women veteran population.
"It is important to understand the health needs related to our women veterans. There are 180,000 women veterans in California, and over 8,000 of them live in Orange County," said Quirk-Silva.
"This bill will take the necessary action to examine the distinct experiences, and emerging difficulties, of these brave veterans. We will improve the quality of life of California's women veterans, including aspects of their education, career success, physical health, and mental well-being."
The United States Department of Veteran Affairs (USDVA) reports that women are now the fastest growing demographic within the veteran community. By 2040 18 percent of all US veterans are going to be women.
AB 296 requires the task force to study the health care needs of women veterans in the state; including Post-traumatic stress disorder (PTSD), and traumatic brain injury (TBI), military sexual trauma (MST), alcohol and substance abuse. Furthermore, the legislation requires an assessment of quality and access to health services specific to women. AB 296 will next be heard on the floor of the State Senate.
For further information on AB 296, click here.