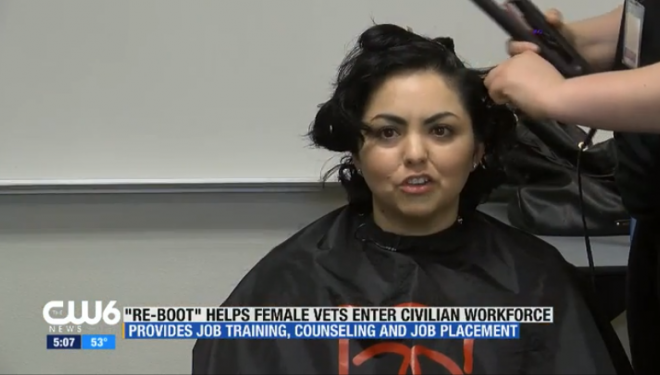 MISSION VALLEY- Imagine switching careers after five, 10 or even 20 years on the job. Active duty military are often forced to re-invent themselves when they leave the service. A local organization is making the transition easier for female veterans.
"Reboot" is designed to reverse much of what these women learned in boot camp. Instead of focusing on being part of an institution, these veterans reboot and discover the valuable skills they each have to offer. As Amy DuPont explains, "Reboot" helps women raise the bar on their career and personal goals.
Nearly 500 women have graduated from "Reboot" since it began in 2007. It's only offered in San Diego, L.A., Detroit, and Norfolk. The California Department of Veterans Affairs is studying the "Reboot" program to possibly expand it in other cities.
Before "Reboot" graduates get their certificates they participate in some mock interviews with local employers. Those mock interviews have led to full-time jobs for some "Reboot" grads.
Click here for video